Working gloves can bring great convenience to us, but when using working gloves, it is inevitable that the gloves will become dirty. At this time, the gloves will be cleaned, but after drying, the gloves will harden. If this happens, how should we solve it? It can be carried out during cleaning according to the following methods, and there will be no hardening: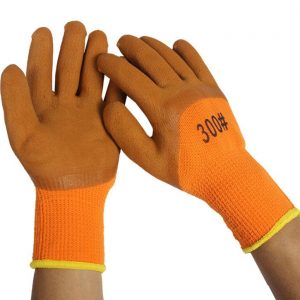 First, we first need to use a brush such as a toothbrush to clean up the gloves as much as possible. Pay special attention to the fingertips of the work gloves. Then stir a bucket of cold water, salt, and mild soap evenly, and gently wash the cotton yarn gloves in the water, rubbing the dirt with your fingers.
Second, At this time, rinse the gloves of the labor protection line again, and squeeze it gently to overflow the water. Then put each finger on an old-style clothespin to prevent the fingers from deforming.
Third, find a cool place, use clothespins to hang, air work gloves, massage or knead soft work work gloves, keep cotton yarn soft. Continue kneading and kneading every few hours until they are completely dry. In this way, the cleaning operation gloves will not become hard and uncomfortable to wear.