People who often perform outdoor activities need a pair of outdoor gloves that are waterproof and moisture permeable, have strong palm grip, flexible fingers, and good thermal performance. The following is a brief introduction to how you can choose a pair of outdoor gloves.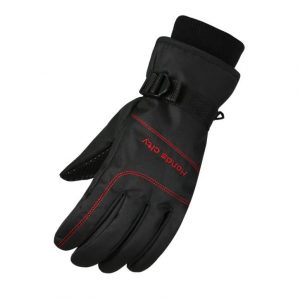 1. Good outdoor glove fabric has waterproof and moisture-permeable functions, which can always keep the inside and outside of the gloves dry. The fleece material in the folder should also have very good softness, breathability and warmth, and be anti-pilling. The fabric should also have very good tear resistance.
2. The palm of outdoor gloves should be fully lined with non-slip and wear-resistant non-slip rubber leather material or genuine leather material, which can increase friction and adhesion. Gloves should be flexible and close to the hand to allow the fingers to use freely, which can increase friction and adhesion. The finger bends are made of fabric and the ergonomic finger bend design. This design enhances the flexibility of the fingers and also has a breathable function.
3. The wrist of outdoor gloves should have a flexible tightening design and use a professional waterproof zipper (gloves with zipper design), and the wrist of the gloves should also be lengthened. This can prevent foreign matter and snow particles from entering the glove, and also enhance the windproof and warm performance of the glove.
4. In order to adapt to the characteristics of outdoor activities, outdoor gloves should be designed with fasteners and lanyards in the bowl to facilitate the removal and wearing of gloves, and to reduce the probability of losing gloves. In actual outdoor activities, because too thick gloves are not conducive to the actions of the ass and the donkey to operate the camera. They are too thin and cannot keep warm, so I personally purchased and used a double-layer waterproof warm gloves. The design is like matching Fleece gloves, which can be worn alone as a fleece jacket, can be taken out and worn separately. It is very convenient and comfortable to use, and can adapt to use in different seasons and different environments. Because cotton fibers have a low drying ratio, it is not advisable to use pure face gloves in outdoor activities.