Safety glass is glass that is specifically designed to be less likely to break, and less prone to inflicting injury when it breaks. It also includes glass that is manufactured for strength or fire resistance. It is very suitable for work and entertainment: very suitable for driving, shopping, washing, painting, walking, laboratory, carpentry, construction, diy work, grinding machine, car factory, ironwork, bicycle, shooting or other outdoor activities. Can protect eyes well. There are two types of safety glass :
Heat-strengthened 
Tempered glass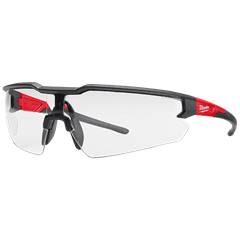 Heat-strengthened introduce.
Heat-strengthened glass is cooled at a rate faster than regular annealed glass. Heat-strengthened glass is made by heating annealed glass uniformly, then cooling it at a slow rate. The rate of cooling directly affects the strength of glass. The regular process of cooling – or annealing – float glass results in a slow rate. Stronger glass can be produced by changing the rate of cooling. Heat-strengthened glass is about twice as strong as regular annealed glass of the same size and thickness, which makes it more resistant to wind loading and impacts. When it breaks, heat-strengthened glass fractures into large, jagged pieces similar to annealed glass. Heat-strengthened glass is generally used in high-rise buildings to help the glass resist thermal stress. Because heat-strengthened glass fractures into large jagged pieces, it does not qualify as a safety glazing material. All building codes require safety glazing for shower doors, commercial doors and storefronts for safety purposes.
Tempered glass introduce.
Tempered glass, in turn, is cooled at a faster rate than heat-strengthened glass. Another way to strengthen glass is to use more than one lite of glass in the application. Tempered glass, (also known as toughened glass) is made by heating annealed glass uniformly. The annealed glass is then cooled rapidly by blowing air uniformly onto both surfaces at the same time. This is known as air quenching. Rapid cooling increases the compression forces on the surface and the tension forces inside the glass. Tempered glass can be from 1/8″ to 3/4″ thick. Tempered glass is about four times stronger than a lite of annealed glass of the same size and thickness. The only characteristic of the annealed glass affected by tempering is its bending or tensile strength. Tempering increases the tensile strength of glass. This makes tempered glass better able to resist the forces caused by heat, wind and impact. Tempering does not change: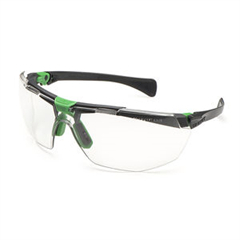 The color, chemical composition, or light transmission characteristics of the annealed glass
Its compression strength (the ability of the glass to resist crushing forces)
The rate at which the glass conducts and transmits heat
The rate at which the glass expands when heated
The stiffness of the glass