The role of cycling gloves is to absorb sweat, slip, breathe, and protect the palms and wrists. Cycling gloves are one of the indispensable equipment for cyclists, so how do you choose the cycling gloves that suit you? This article gives detailed answers to the role and purchasing skills of cycling gloves.
When the bicycle is at high speed, the rider's control effect on the bicycle depends to a large extent on his hand. Exquisitely crafted riding gloves work hard with the non-slip effect. The breathability depends on the material and size of the glove. And the protection of the palm of the hand is mainly reflected in the rollover? Riders often touch the ground with the palm of the hand to make the body land slowly. If there is no gloves for shock absorption, such actions can easily cause the palm to be worn and seriously damage the joints.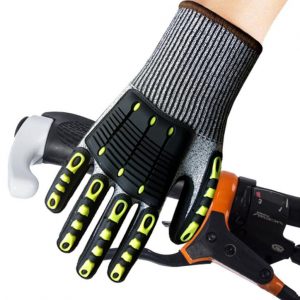 The reason why riding gloves are silently dedicating is mainly because they realize that not many friends have gloves to protect their wrists. In fact, because the rider uses a different sitting posture and grip than that of recreational cycling, this keeps the wrist joint in an abnormal tension for a long time, and its negative effects on nerves and tendons are even life-long. The special role of cycling gloves is to minimize the pressure on the wrist joints. Compare it with that of ordinary gloves with the back side tiled down. You will find that the front side of the glove is not flat but upturned. The position of the grip is consistent.
Buying gloves for cycling gloves: There are two types of cycling gloves: half-finger and full-finger. When buying, try to choose a sturdy part with thick palms. Some gloves also have towels on the thumbs to make it easier for riders to sweat.
The riding gloves that suit your riding habits are suitable for you. Most cyclists choose gloves that take into consideration the materials of the palms, joints, and cushioned gloves, but they often come into contact with the grips. Abrasion will wear away the thickness of the gloves and the anti-slip leather surface effect, and then you should replace with new gloves. Gloves are consumables for cyclists and a necessity for cycling. What kind of gloves do various bikers need?
1. Suitable for your hand shape; 2. Wear gloves to hold the handlebars of the car and try to tighten it; 3. Feel whether the palm pads are acceptable.
The above is the related content of cycling gloves, I hope it can be helpful to everyone.