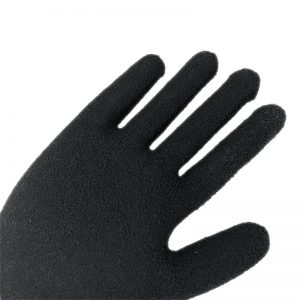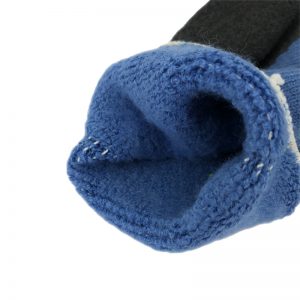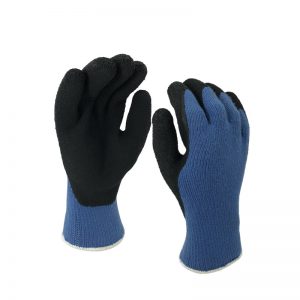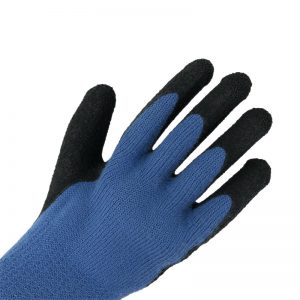 Liner: Nappy acrylic and Nylon
Coating: latex foam
Size: 7 (23cm), 8 (24cm), 9 (25cm), 10 (26cm), 11 (27cm)
Application: Manufacturing, Assembly, Construction, Wood industries, Gardening
The gloves are made of frosted coating, nylon knitted liner, good air permeability, excellent grip, and good non-slip effect. The palm surface and fingertips are dipped in nitrile, which makes the gloves highly resistant to abrasion. The gloves are designed according to the shape of the hand, and the elastic cuffs ensure that the gloves are more secure while ensuring comfort.
Introduction:
Warm gloves are hand warmers or labor protection products, as well as decorative ones. Gloves are a very special thing. At first, it was not created for practical use. Only in modern times, it has become an essential thing for heat preservation in cold areas, or medical antibacterial and industrial protective supplies. History of thermal gloves. Check out the historical records of thermal gloves. It was first seen in the Homer Epic in the sixth century BC. The ancient Greeks ate pilaf, just like Indians or Middle Easterners. To wear special gloves, the practical function of the gloves is the same as that of the chopsticks used by our Chinese. Therefore, gloves used to be the pilaf tool in history. From the 13th century, European women began to wear gloves for decoration. These gloves are usually linen or silk and can reach elbows. During this period, male nobles also popularly wore decorative gloves. The European religious community changed its function after taking over the gloves. The clergy wore white gloves to show authority, holiness, and piety. There are still religious ceremonies in certain denominations, and white gloves must be worn. Before the nineteenth century, the sacred effect of white gloves was extended to the king's issuing of decrees and judges' verdicts. European knights wore white gloves to perform sacred official duties; taking off gloves and holding them in hands meant to relax leisurely; throw gloves In front of the opponent, he expressed a challenge to a duel; the challenged knight picked up his gloves and declared a challenge. Not only in the West, but also in the past 100 years of Chinese warlord melee and Japanese aggression against China, officers also wore white gloves and became the decoration of soldiers' sacred martial arts. Today, military ceremonies of all countries still wear white gloves, and soldiers on the equator also endure the traditions. Women's gloves are mostly elegant and beautiful, so in ancient Europe there were decorative gloves made of silk, velvet and other textures. In the nineteenth century, hand-painted and black netted gloves also appeared, giving a mysterious look.