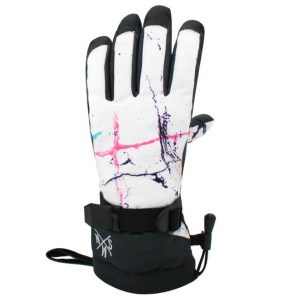 Material: polyester fiber
Size: S/M/L
Color: white, blue
Function: non-slip, warm, waterproof, windproof
Water-repellent fabric, the water will automatically turn into drops of water. Warm and windproof elastic band, free to adjust the wrist tight and convenient. The palms are unevenly grained to prevent the items from slipping and increase wear resistance. There is cotton padding inside the glove, the fabric is thick, and there is no need to worry about sweating, because the gas molecules can be discharged through the gas permeable membrane, which is windproof and breathable.