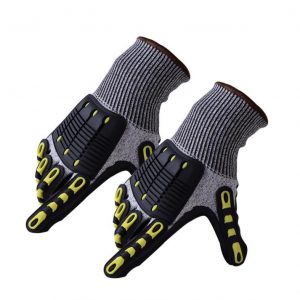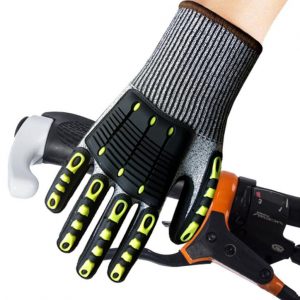 Material: HPPE+TPR+butyronitrile
Size: 24 cm long and 10.5 cm wide
Cut prevention level: 5
Uses: riding, anti-accidental injury, cut-proof, anti-collision, industrial anti-cutting.
Anti-collision, anti-cutting, stab-resistant, non-slip, wear-resistant. Cut-proof gloves have superior cut-proof performance, abrasion resistance and stab resistance. It can effectively protect the human hand from being cut by sharp edges such as knives. Excellent anti-slip performance protects against falling objects when picked up. Long life and no pilling.
Anti cut gloves features:
Meet international standards in quality, structure and craftsmanship.
A steel wire glove has more than 5,000 stainless steel rings and stainless steel rings welded independently.
The welding between the steel ring and the steel ring is more full, can withstand greater pulling force, and is soft and compliant.
It conforms to the European standard EN1082/EN420, and the highest level of anti-cutting reaches 5 grades. It has good wear resistance and corrosion resistance.
High quality stainless steel, safe and hygienic, easy to clean, is an ideal choice for the food industry.
Humanized tailoring technology, based on ergonomic design, makes the wearer's fingers more flexible and more comfortable to wear.
All styles are equipped with an adjustable nylon belt for easy wear.
Both single and left and right hands can be used.